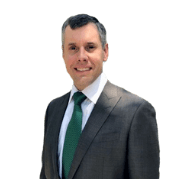 "Restoring function of the upper extremity to patients who have been injured or for those who were born with disability has been the honor and privilege of my career. Now, with the technological innovations of Immertec, Ihave the ability toprovide instruction to physicians across the globe in real time. This exciting technology expands the reach of healthcare and improves the lives of patients worldwide."
Nathan E. Lesley, MD, FAAOS
Specialty: Orthopedics
Sub-specialty: Hand Surgery / Shoulder & Elbow
The Hand to Shoulder Center
Biography
Dr. Nathan Lesley specializes in innovative, minimally invasive procedures on the hand, wrist, and elbow. He currently works as a consultant for multiple orthopedic medical device companies, helping to develop new surgical techniques and design orthopedic implants.
Dr. Lesley is a member of the American Society for Surgery of the Hand, the American Academy of Orthopedic Surgeons, and the American College of Surgeons. He graduated Texas Tech Medical School, Orthopedic Surgery Residency at John Peter Smith in Fort Worth, and Brown University for Hand & Microvascular Surgery Fellowship. After 10 years of private practice, he founded The Hand to Shoulder Center in Fort Worth, Texas.
When not caring for patients Dr. Lesley enjoys spending time with his wife Amber (an Internal Medicine physician) and their beautiful daughters Anna and Emily. If he has time to get away, he loves to return home to Comanche county to hike, hunt, and fish.
Dr. Lesley consults for Acumed, Exsomed, Osteomed, and Microaire. And he instructs for Acumed, Exsomed, and Arthrex.