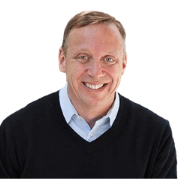 "My goal has been to improve the lives of patients with conditions that are uncommon and, in general, inadequately treated. Whether it is Arthrogryposis, Multiple Hereditary Exostoses, Hip Dysplasia or spine conditions in Skeletal Dysplasia, each present a unique challenge and are under-represented in their management. Creating novel techniques and management protocols to improve the quality of life of these patients has been and remains my life's work."
David S. Feldman
Specialty:
The Paley Orthopedic & Spine Institute 
Biography
Dr. David Feldman is an internationally renowned surgeon for pediatric and adult orthopedic procedures and treatments. Dr. Feldman is currently the Associate Director of the Paley Orthopedic and Spine Institute in West Palm Beach, Florida. He is also leader of the Spinal Deformity and Hip Preservation Centers at the Paley Institute. Dr. Feldman has been at the forefront of both simple and complex pediatric orthopedic treatments. Because of Dr. Feldman's expertise in advanced non-surgical and surgical techniques, thousands of his patients around the world have become functional, pain-free and independent in their daily lives.